Yogi 30 Day Challenge
Points Demo
Announcing A Loyalty Rewards
Wallet App For Yogis

.

.
.

.

.

.
Collect Yogi Points for Rewards
---
Earn Yogi Points loyalty rewards for purchases and participating in our social media activities.

.
.
Post yoga pose pics & selfies after class to Instagram for points
---
Receive 1 point after every paid class taken with corresponding posted Instagram photo tagged.
10 points gets a free reward

.
Redeem points for loyalty with us
---
Receive members only special promotions push notifications.

.

Grab your Yogi Points Wallet app card today!
Sign up for the Yogi 30 day challenge by downloading app
1. Follow @yogastudio on Instagram
2. After class take a creative yoga pose photo or selfie of yourself
3. Post photo to Instagram. Comment what you love about class. Tag @yogastudio and a friend with hashtags #yoga #pointsco
4. Surprise contest monthly! Repost on your story for additional contest entry.
Rewards given at 10, 20, and 30 stamps!

Show your mobile phone to our receptionist to stamp your digital loyalty rewards card.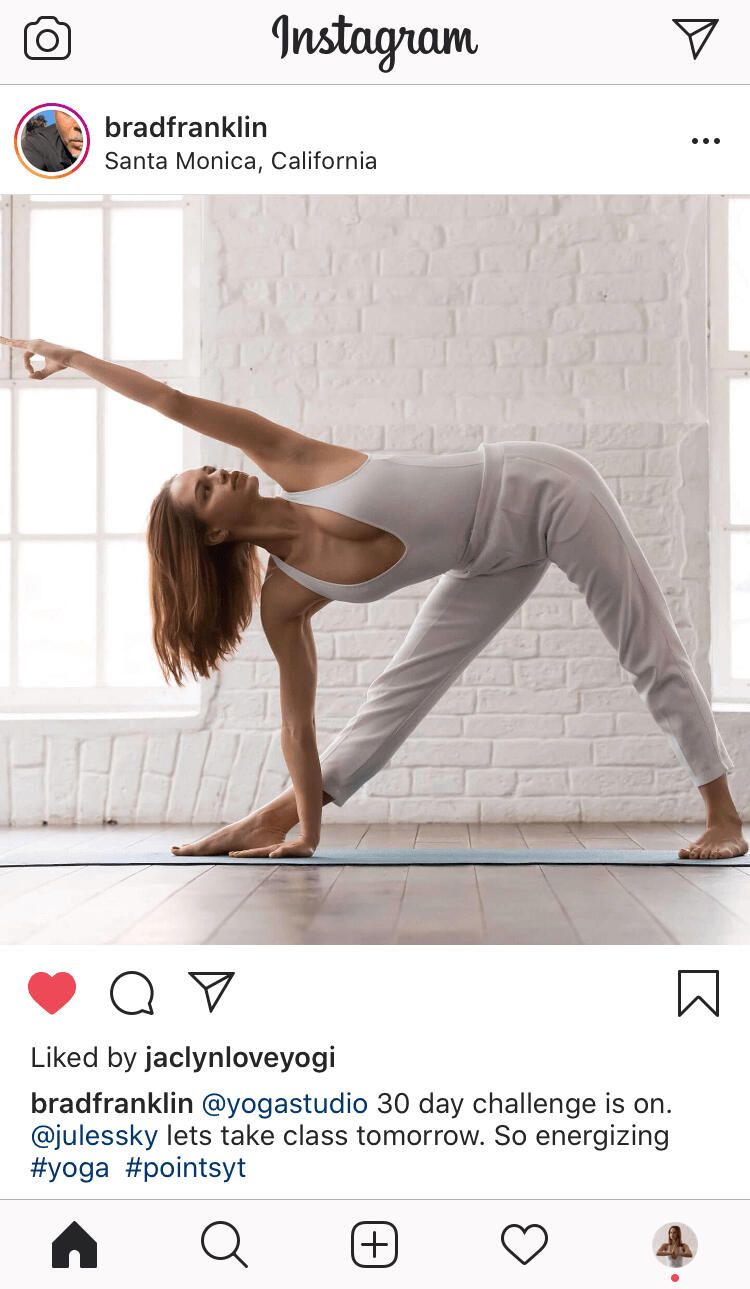 1422 2nd St, Santa Monica, CA 90401
Ready to signup! Just click below.
Are you a yoga studio or instructor interested in becoming a Yogi Points partner? Click link to learn more.